Equipment Rentals in Tulsa, OK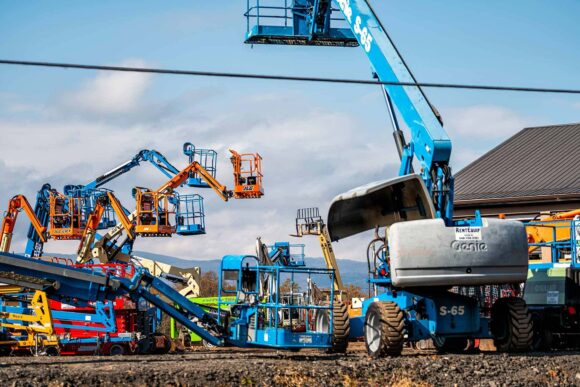 When it comes to equipment rentals, from a contractor equipment rental to a construction company equipment rental, our team at R&S Construction Equipment Inc has got you covered in the Tulsa, OK area. Our rental services offer a wide range of heavy and light-duty equipment that we are happy to offer our customers for rental. With skid steers, mini excavators, concrete breakers, forklifts, scissor lifts, and more available for rent, we are glad to provide a large selection of equipment for rent.
When you are a contractor in the construction industry, you probably do not want or need to purchase all of the equipment necessary for carrying out construction operations. After all, heavy equipment can come with a hefty price tag. Even the smaller, lighter-duty equipment in the construction industry can still cost a pretty penny to purchase as a buyer. Even if you can afford the construction equipment necessary to complete a job, you may not want to buy it anyway. After all, storing heavy-duty construction equipment takes up a lot of space.
Most of us want to save as much time, money, and space as possible when we're running our own construction business or working as a contractor for a larger company. This is where renting construction equipment rather than purchasing it can be helpful. When you rent construction equipment, you can let us take a load off your shoulders by storing it long-term and renting it out to you when you need it for a specific project. If you only need a forklift for a few weeks, the cost of a forklift would not justify the time you will spend using it. Renting saves your company money.
Call Now
Get in Touch
Additionally, you'll be able to save money on maintaining the equipment. As a rental company, we take pride in making sure that all of our equipment is properly maintained and updated. If you bought the equipment for yourself, you would have to keep the equipment maintained. You can leave the pain and cost of maintenance up to us as you focus on doing what you do best – working on site!Since 1985, R&S Construction Equipment Inc has been locally owned and operated. Our construction rental company specializes in ariel equipment. In addition, we have small dirt equipment such as mini excavators for rent and much more. Contact us today for a quote!